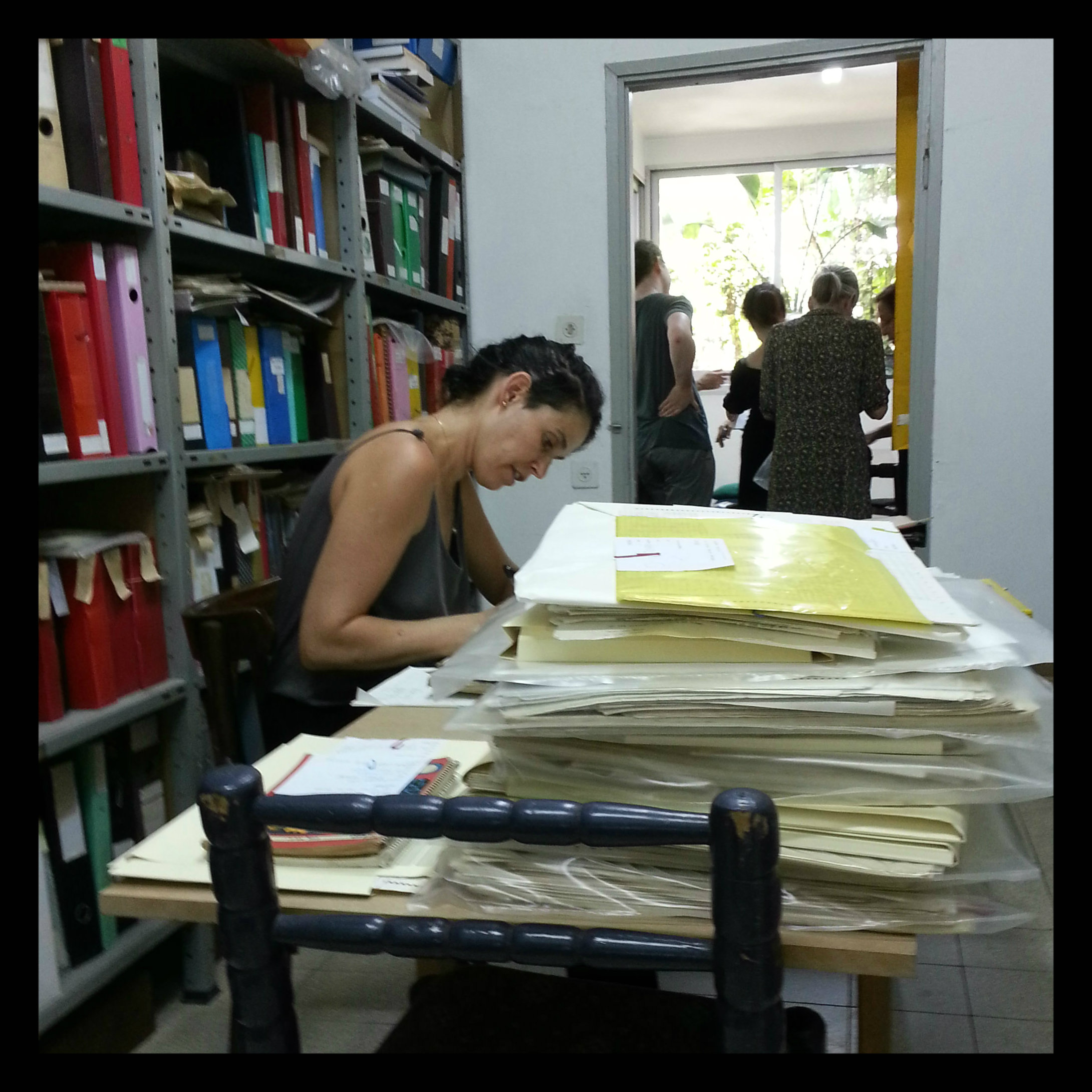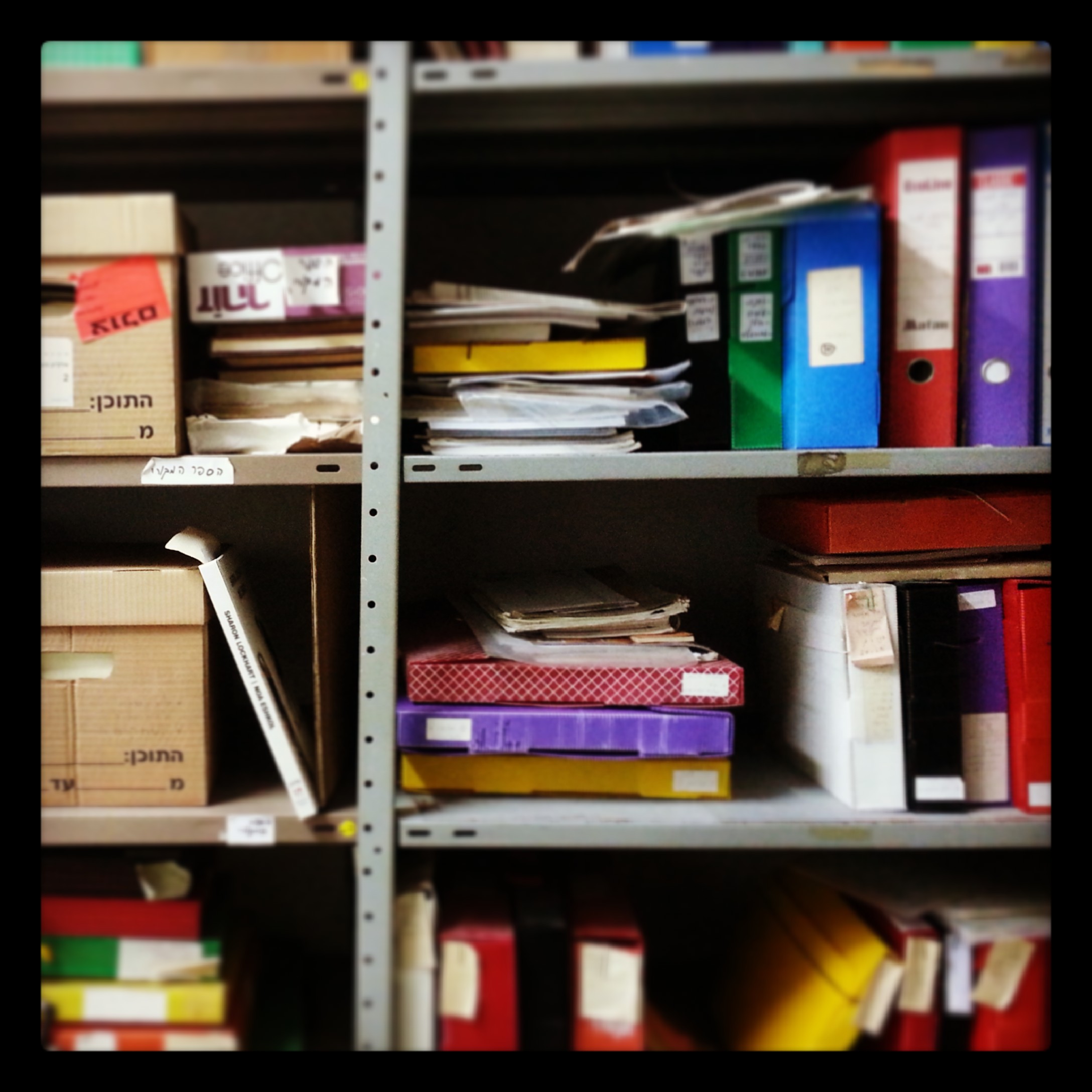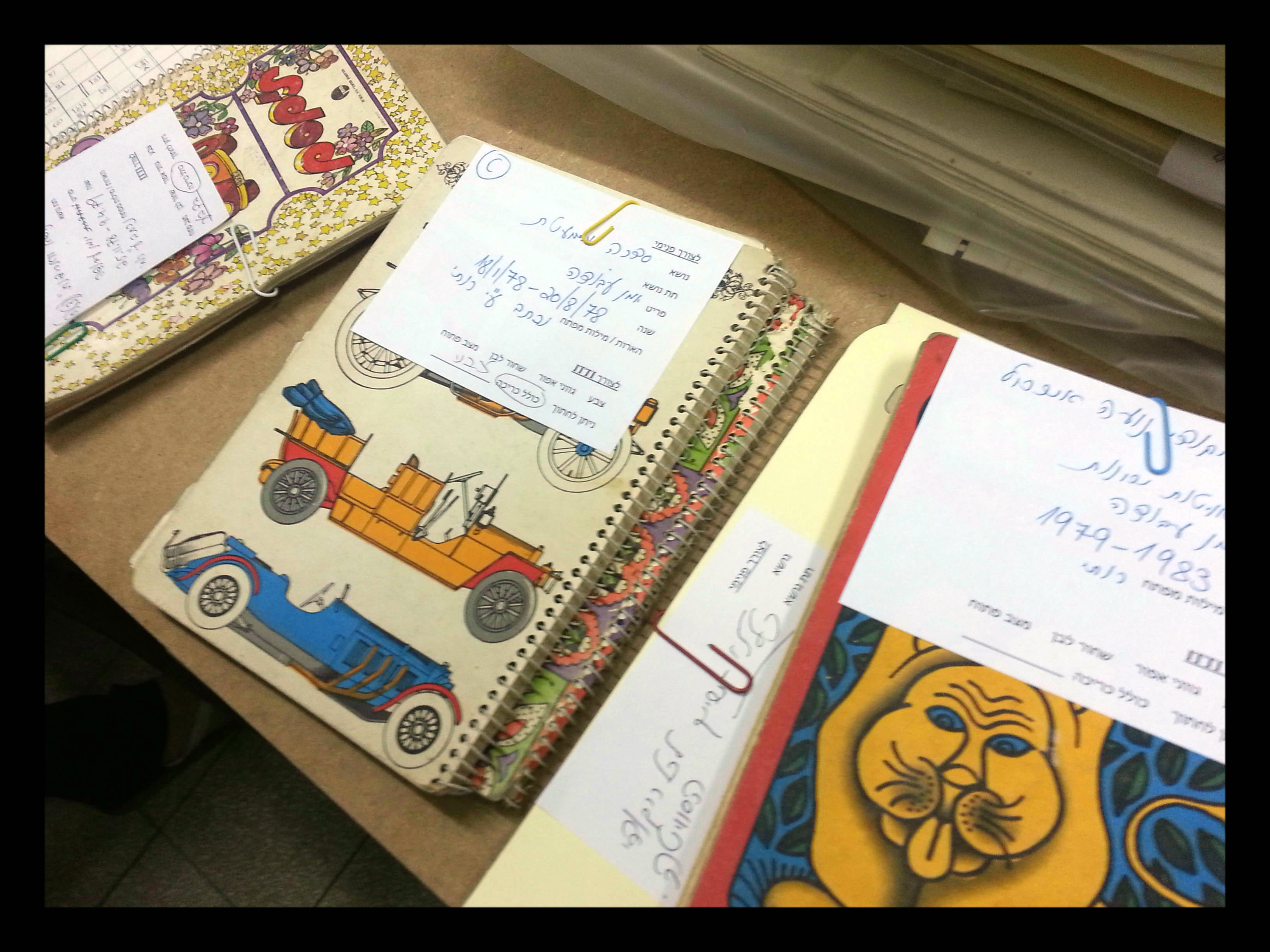 Archive Director: Michal Shoshani
Archive Assistant Director: Mor Bashan


Archive Digitization and Conservation Director: Maya Pasternak



The archive contains files and items documenting subjects from different periods in the development of Eshkol-Wachman Movement Notation, spanning from 1949 to today. As of 2013, the archive is undergoing an intensive process of conservation and digitization.
The archive is open by appointment for students, researchers and others.


Contents of the Archive:
1.

The original book (1958):
Containing material combining various elements of the creation of EWMN, first versions in Hebrew and English, correspondence, etc.
Different forms of the notation of dances published in books, unpublished versions, unpublished dances, schemes and
outlines hand-written by Noa Eshkol, describing the ideas of dances, general plans, press cuttings, posters, photographs
and DVDs of rehearsals and performances.
3.

Preparatory materials to books published by the Movement Notation Society: each book has a number of files containing raw materials, materials in various stages of preparation, unpublished texts, notes and the accompanying correspondence.
Material and texts connected to the published comparison between LMN and EWMN and the ones to be published.
Texts comparing CMDM and EWMN , the Nijinsky project and the comparisons to be examined.
Materials and works relating to other movement notations.
This department contains the correspondence with DNB, The Benesh Institute, CMDN Center and other notation
institutes and personalities.
5.

Noa Eshkol's teaching
:
Institutes and classed where NE had taught: initial classes; Beit Zvi Drama School; the Cameri Theatre School; the Academy of Music, Jerusalem; The Kibuzim Teachers Seminary; Degree Studies at the Tel Aviv University and further advanced classes.
Each has chronologically arranged individual files, including documents, teaching materials, student's works, DVDs, etc.
6.

Materials of the teachings of EWMN by NE's team.
7.
Children's education:
Material collected by teachers of EWMN and arranged by the teachers according to various movement notation subjects.
8.

Congresses: Paris (1959) – 1997 (Arizona, USA)
9.

Simultaneous Movement – Research, USA 1968
10.

Zoology and Neurology: Documents and articles about the collaboration with Prof. Ilan Golani, Prof. Philip
Teitelbaum and other scholars of the field.
11.

Collection of materials of various notation subjects: verbal texts, graphics, the development of symbols, pictures, photographs etc.
12.

Work diaries 1951-2011.
13.

Exhibitions: Images, posters and other elements of exhibitions of
EWMN in Israel and abroad.
14.

Archive of photographs of dance and notation at the center.
15.

Press clippings and articles published in various publications.
16.

Professional library: Movement notations; Kinesiology; Anatomy; Geometry; Linguistics; Dance; Movement Styles and Systems; Topology; Art.
17.

Private correspondence and drawings.
18. Private photographs.
The conservation and digitization of the archive
has been made possible through the support of the Ostrovsky Family Fund
The conservation and digitization of the archive has been made possible
through the support of Miphal HaPais